Se förra CURRENT DREAM HOME: Rumi Neely
---
Om vårat förra Dream Home gick i chic, laid back Cali-style, går inredarna Jeremiah Brent och Nate Berkus hem efter ledorden maskulin värme, vintage/modern-mix, och sofistikerad lättsamhet.
"Jag har haft den risiga Bourbon-fåtöljen sen jag var 18 år – den är en favorit! – Jeremiah Brent
Pace Collection-fåtöljer och Knoll Bertoia-trådstolar pryder vardagsrummet, som går i svart- och brunskala.
En Tom Dixon-lampa lyxar till badrummet.

"Våra vintage guld lampor som står på nattduksbordet har reproducerats för min Target-kollektion och finns nu tillgängliga i butik." – Nate Berkus

Parets sovrum – helsvart i kombination med vävda och stickade detaljer.
Köket från 1950-talet med moderna, robusta detaljer.
Bungalowen från 1930-talet ligger omgiven av doftande citronträd, bougainvillea och cypress. Kolumnerna runt omkring det vackra pool-utrymmet för tankarna till gamla Hollywood.
Photos courtesy of Eye-swoon.com and Harper's Bazaar
---
Nate Berkus och hans fästman Jeremiah Brent är både inredningsstylister – och det märks.
För sitt hus i Hollywood Hills har paret utnyttjat och framhävt de annorlunda detaljerna, så som det mintgröna 50-tals köket och en pool som nästan går in i vardagsrummet("Jag skulle aldrig valt dom själv, men jag älskar att leva med dem!" som Berkus själv sagt), med hjälp av en begränsad färgpalett av svart, bourbon, och vitt, tillsammans med noggrant utvalda möbler och inredningsdetaljer. Slitna vintagemöbler samsas med extravaganta guldlampor, svartmålade art deco-alkover, och parkettgolv med marmor inläggningar – en härlig mix med en stark känsla av elegans, utan att bli det minsta stel.
Paret har nyligen köpt en lägenhet i New York tillsammans, och om jag vore den lyckliga nya ägaren till deras Hollywood Hills-hem, skulle jag inte ändra en knapp!
---
Vad tycker ni om Jeremiah och Nates hem?
Rekommenderat: "CURRENT DREAM HOME: Rumi Neely" & "INTERIÖR: Marmordetaljer"
STEAL THE STYLE:
Nate Berkus™ Round Accent Table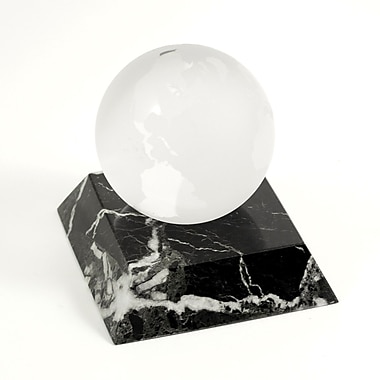 Bey-Berk Green Marble Gold Plated Globe Paperweight
Nate Berkus™ Black and Gold Facet Lamp Base
Skultuna Pallina förstoringsglas